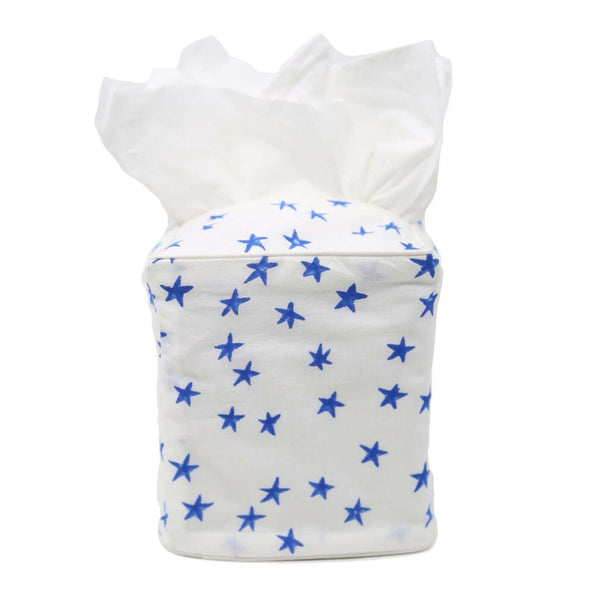 Scattered Stars Tissue Box Cover
---
Description

Give your Kleenex tissue box an extra special touch with this square block printed cover.
Details

• Dimensions: 4.5" x 4.5" x 5.3"
• Hand block printed in India
• 100% cotton

Please note that due to the handmade nature of block printing, imperfections and slight variations may occur batch-to-batch.
Care Instructions

• Spot clean stains
• Wash in cold water on a gentle/delicate cycle or hand wash
• Add vinegar to first wash to help color maintain its intensity
• Tumble dry on low heat
• Iron on cotton setting on reverse side
• All items are safe to be dry cleaned

If you are concerned about fading, with all block prints it is helpful to dry clean after the first use to set the color and then proceed with water washing for subsequent cleanings. There is some degree of fading expected, as block prints are hand-dyed.